Can I contract bacteria from a toilet seat?
The world is in many ways a microbial planet and we as a people inhabiting it constantly exchange bacteria with our surroundings. As such, bacteria is of course present also at the business restrooms. There's a place for a certain amount of caution but when do we cross the line with the measures and does a substantial risk of contamination from public restrooms even exist?
It's highly unlikely to contract infection from the toilet seat because most of the intestinal diseases are accompanied by a transfer of bacteria from hands to mouth through contaminated hands. Human skin is covered with film of bacteria that provides a highly efficient defense. In a nutshell, your immune system is insanely good at the protection from pathogens.
Dirty toilet handle
Toilet seats are not even your biggest problem. Did you know that just one of 20 people washes their hands properly after using the restroom? It's more than likely that the handles of the main restroom doors as well as cabin doors will be contaminated. During the sanitation process it is especially important to tend to these parts.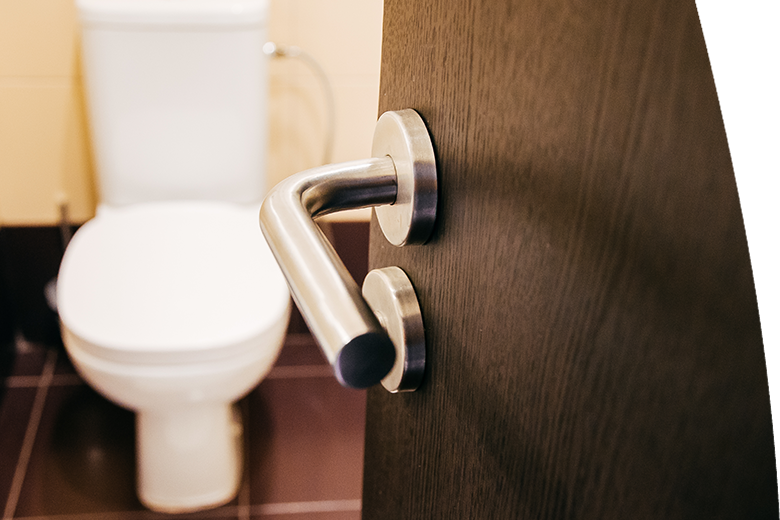 Wash your hands the correct way
The key to a good protection is for everybody to wash their hands properly. Thorough hand wash eliminates bacteria and viruses which stops the spread of potentially infectious microbes to other people as well as things. It is recommended to rub your fingers and hands with soap water for no less than 20 to 30 seconds, even under the nails. Rubbing releases the filth filled with microbes.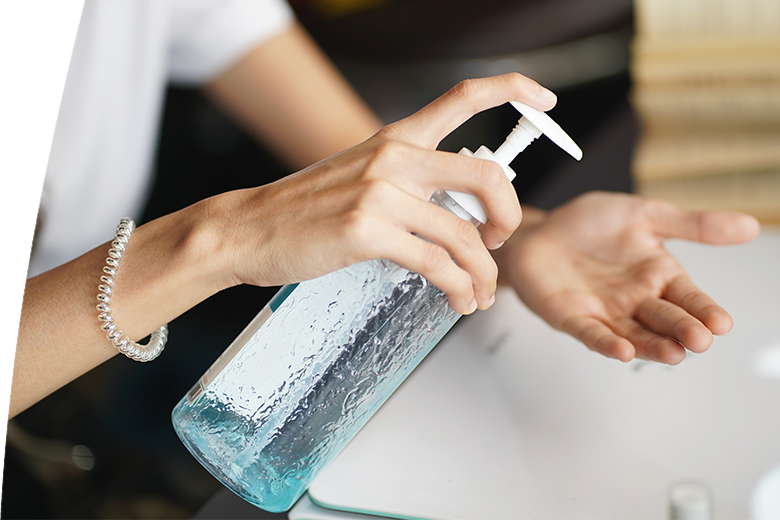 So what should we take from all of this? Restrooms in public places are statistically not more dangerous than other parts of the business. Of course, you shouldn't eat, smoke or drink at the toilet, but did you know that the same should also apply to the usage of a mobile phone? Research shows that more than. 75% percent use their smartphones at a restroom and phones are 10 times dirtier than toilet seats.