Is this the end of single-use hotel cosmetics?
Small containers for shampoos and shower gels, specially packaged soaps and vanity sets are replaced by hotel staff every day. People used to see this service as something extra that hotel owes them and many took cosmetics home. But times are changing, and the time has come to look at things from the environmental point of view.
The society is constantly changing and, fortunately, its thinking is changing too. What was once perceived as a luxury now may turn out to be something to be ashamed of. Have you ever got a funny look when buying a plastic bag at a shop? We are slowly learning to live a more sustainable way of life, and we are indirectly encouraged to do so by services and businesses. Nowadays you pay extra for each bag if you fail to bring your own. There are also package free shops offering bulk products not only to households, but also to hotels, public institutions and the like.

Sustainability is a notion often discussed in the hotel industry, too. Hotels around the world are starting to explore eco-friendly ideas. It is not just the privilege of luxury resorts by the sea that charge their customers thousands of euros. "Ordinary hotels" think ecologically too. What are you talking about, you may ask. We talk about more efficient use of resources and reduction of the carbon footprint.

In general, we can say that the first step towards more ecological way of operating hotels is to get rid of disposable plastics, use energy-saving light bulbs or cut down on changing and washing of towels. If the hotel manages this, it can move to the next level. The most important thing in this regard is to get rid of hotel cosmetics packaged in small containers. The solution is simple. Hotels should install in bathrooms large shampoo and soap dispensers which would be regularly refilled as needed. Why not have a ceramic soap dispenser mounted on the wall next to the washbasin or shampoo dispensers in the shower? Hotels can buy care products in large containers and distribute the contents to all rooms. Such a move automatically generates less waste and saves the environment.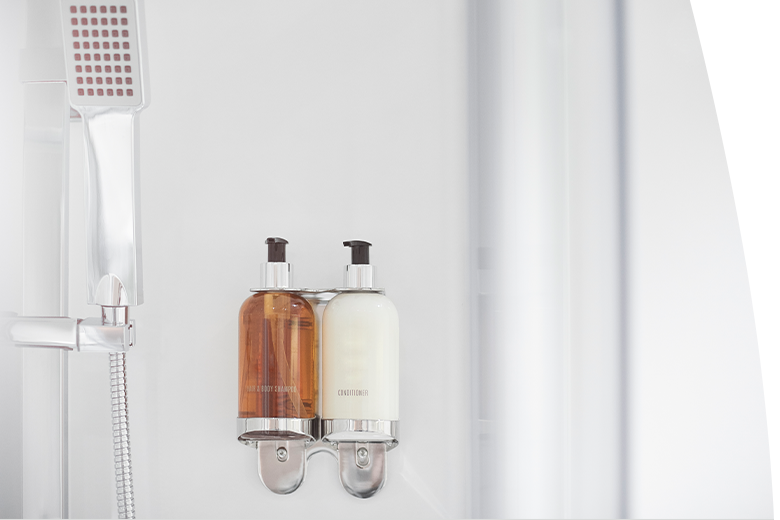 Nevertheless, there are products that we cannot do without. We are talking about paper towels, handkerchiefs and toilet paper. Every guest, not only that of eco-friendly hotels, is happy if he is offered quality paper products. Eco-friendly attitude can be applied in this regard too. Snow-white cellulose paper in hotel rooms and all areas available to guests can be replaced with recycled paper, the quality, softness and whiteness of which is already at an excellent level. Most hotels are already taking on environmental responsibility, but there are also those that go beyond that.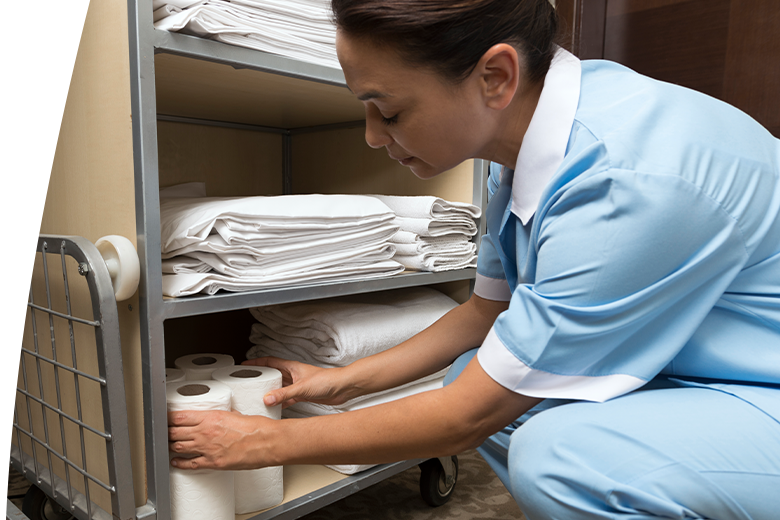 As for eco-friendly hotels, some of them started collecting used tap or shower water to flush their toilet with. Another interesting eco-practice is having own vegetable garden in which hotels grow their own crops that they then serve at breakfast. Some hotels even have their own compost. Ecology is currently a frequently discussed topic and more and more hotels are now becoming interested in the possibilities that sustainability brings to business and life.