How to Optimize Expenses on Hygienic Products in Offices
Large office buildings can accommodate a lot of employees from different companies. This concentration of people leads to some interesting ways of both maintaining a high standard of their living and working needs and saving some money at the same time. For example, hygienic products can be optimized by making larger orders. However, that is not the only recommendation – what is also important is the ecological burden that can also be reduced more easily.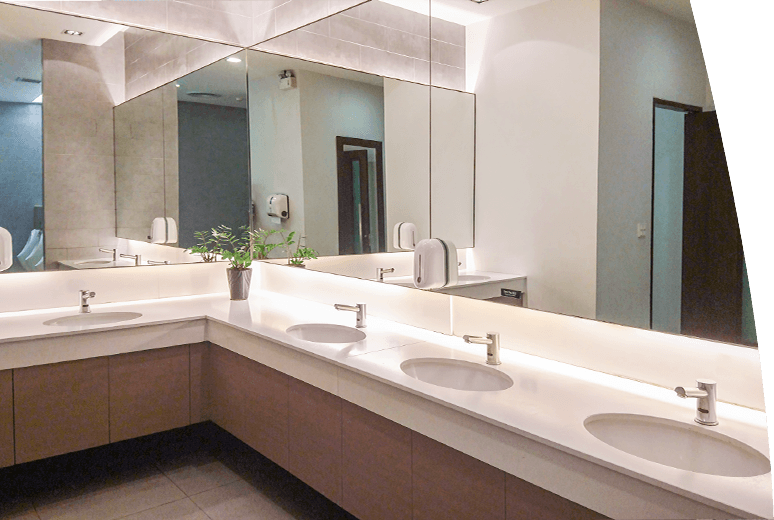 Bigger, More Uniform, Automatised...
Paper towels, kitchen towels, toilet paper, handkerchiefs, liquid soap, disinfections... all of these products are usually taken for granted in offices which leads to their enormous consumption. At the same time, the expenses connected with this segment are often perceived as ones that are difficult to optimize. However, this might be just an illusion. Expenses can without any doubt be optimized in this area without jeopardizing the expected quality.
The key is to focus on these crucial aspects:
a single supplier

economic packages

touchless and automatic dispensers

standardization and consolidation

control a monitoring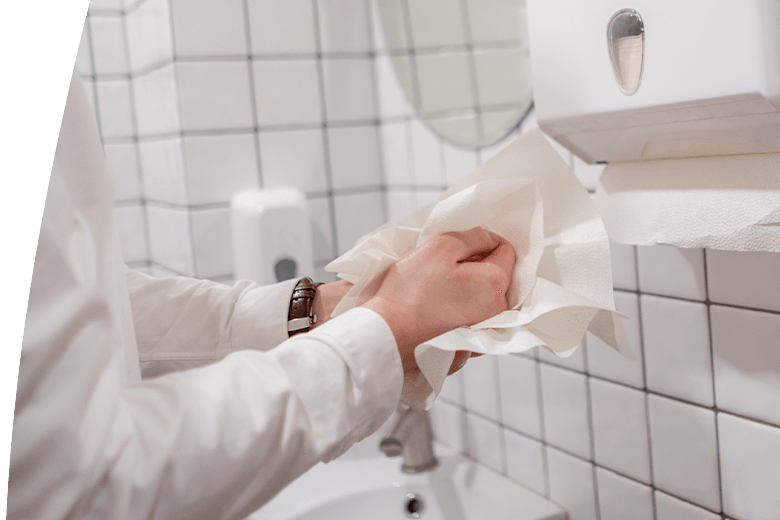 Find a supplier that offers everything you need and negotiate long-term supplies. To have a single supplier for the whole assortment of goods has lots of advantages which inevitably lead to significant savings. Whether it is bigger flexibility in case of a sudden need for a larger amount of supplies, dealing with claims or having the option to choose from a wider variety of products.
Always ask for a bigger and price-friendlier package, whether it is a jumbo package of toilet paper, rolled and industrial paper towels in combination with automatic dispensers or large packages of liquid soap. In addition, you can also use folded toilet paper which comes with its own dispenser. Thanks to this combination, the consumption of toilet paper will definitely optimize. The bigger the package, the lesser the need to fill or change it which will in result drive the overall price of cleaning down.
You can also install touchless soap and disinfectant dispensers as well as automatic dispensers for paper towels. With these products on hand, the employees will use less of the products than if they were to set their own amounts.
Standardize all your hygienic products and use a single type and brand. From the paper towels in meeting rooms to handkerchiefs on the tables of the employees, always control the consumption and make orders in advance and in sufficient numbers.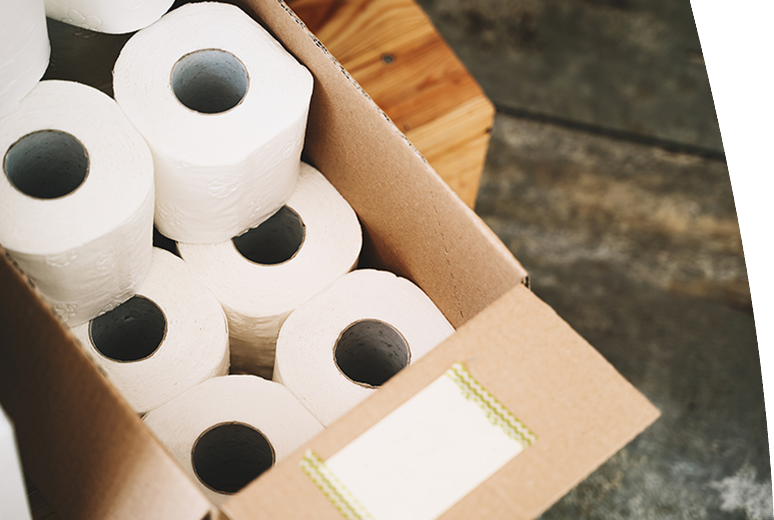 The Solution is on Hand
Thanks to its wide and flexible offer, Slovak Hygienic Paper Group ticks all previously described boxes. It offers a standardized and economical JUMBO package in three different versions: PREMIUM, COMFORT and ECONOMIC. In addition to paper products it also offers dispensers, automatic cartridges, disinfection and paper towels in various variants. You can also order your liquid soup and disinfection in a large, 5-litre packaging. This gives you an option to optimize and lower the expenses on hygienic products which are essential for every office.