Tips on how to protect your customers and employees hygienically
The world's metropolises, cinemas, theaters, restaurants - the places that we all like to visit. On the one hand, we have businesses, but on the other there is social responsibility which goes hand in hand with good hygiene. How to effectively protect your customers against bacteria and viruses?
At the outset, it should be noted that microorganisms are all around us. It may sound awful, but bacteria make up 1 kilogram of our body weight. Basically, bacteria live in and on our body in symbiosis and ensure the functioning of our immune system. Bacteria are also found all around us. They are on our mobile phone, on the couch, under the duvet, just about everywhere. Thanks to them, our immune system works as it should and we are resistant to those that are harmful for us. Nevertheless, many people, even those responsible for the cleanliness and hygiene, are put off by an idea to use public toilets, to touch the bar in the public transport or the buttons in the elevator. But are these places really that scary?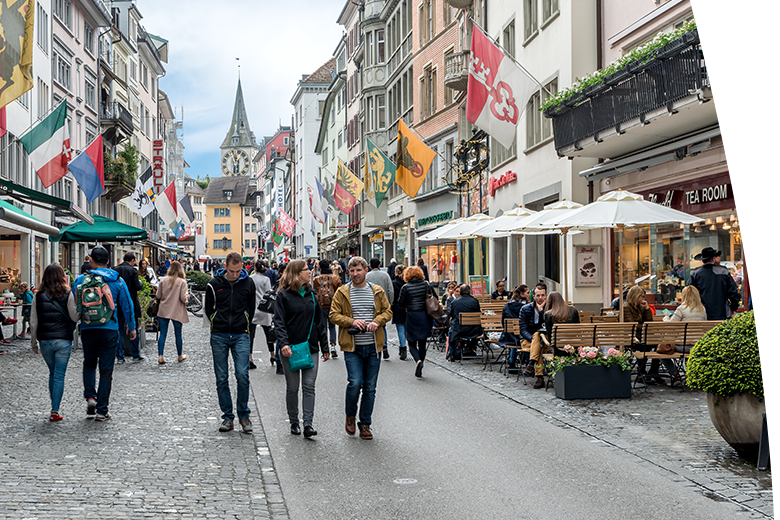 Public toilets
Public toilets in the city, but also those in theaters, shopping malls or even in manufacturing factories are used by many people every day. That is why you should pay attention to their cleanliness at least several times a day. The frequency of toilet cleaning depends on how busy this place is during the day. Regular cleaning must be observed even during the busiest hours. There is a difference between cleaning and disinfection. Cleaning means washing all used surfaces and floors, while disinfection requires special means. The employee in charge of cleaning toilets should wipe the washbasins, toilet seats and the floor at certain intervals. It should be a matter of course that cleaning personnel uses cloths or paper towels which are discarded after use. It is also important to check the soap dispensers, the functionality of the hand dryer and the supply of paper hand towels. Since bacteria are really everywhere, the most important thing in this case is thorough hand hygiene.
You can read more about cleaning and disinfection here: https://www.health.state.mn.us/communities/environment/risk/docs/guidance/cleanersinfo.pdf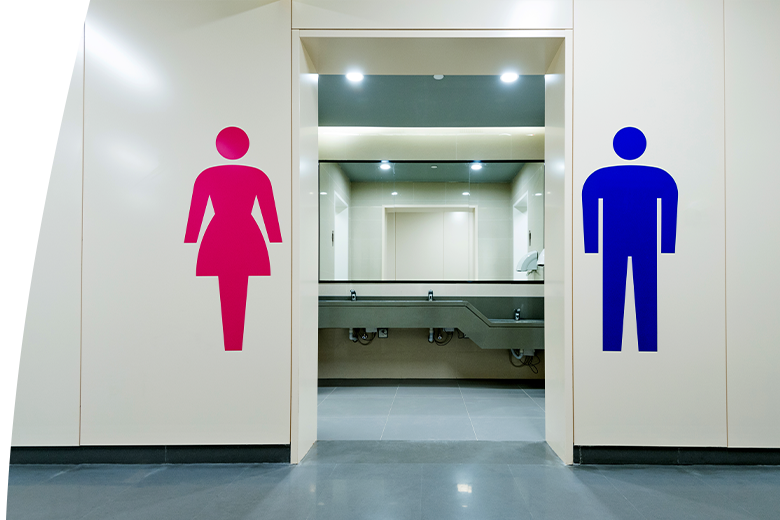 Important hygiene products at every toilet
Your customers will probably not be pleasantly surprised when they find an empty paper towel dispenser or no toilet paper when they need it the most. Therefore, as we have already mentioned, pay attention to regular changes and refills of:
toilet paper

paper towels

liquid soap in the dispenser

textile towels (if you have them)

some places offer women's hygiene products as well as hand cream in a dispenser
Frequent refills and changes of hygienic product are important because the quality of the service remains in the memory of your customers and employees for a long time. Not only your premises but also your toilets represent you. Regular refills and changes are part of cleansing and disinfection routine. Whenever a member of staff wipes the sinks, toilets and floor, they should also check all the dispensers and toilet paper.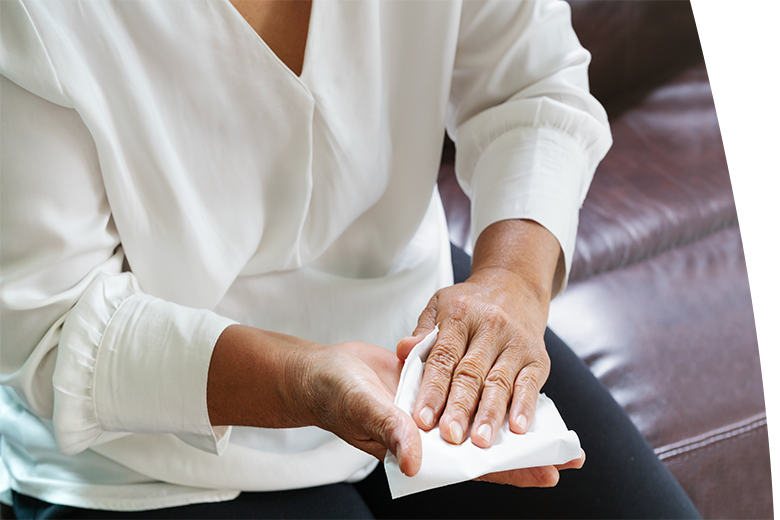 Ventilation and fresh air
Closed places such as offices, theaters and similar institutions tend to be equipped with air conditioning these days. Air conditioning is used mainly in the summer when it is on from morning to evening. However, in order to ensure healthy air in your company, it is important to clean the air conditioning regularly, at least once a year. Air conditioning is an ideal place for the spread of various fungi and bacteria. If you have not cleaned it yet, do so before you put it into use, i.e. before the summer. We recommend that you order an external company that makes sure it is cleaned thoroughly. When it comes to partial cleaning, you can handle it yourself in a few steps:
Get rid of bacteria:

First, unplug the power cord and remove the cover of the device. Once opened, you will see the filters, they will probably be quite dirty. Feel free to immerse them in soapy water for a few hours and then let them dry. In the meantime, you can clean the inside of the device from fungi and various bacteria. Put the dry filter into its original place.

Cleaning the outer part of the unit:

this part is constantly exposed to various weather conditions. In the grids you can find small branches, pollen, dust particles or other unwanted objects. When cleaning, first remove large particles and later all smaller ones, for example with a vacuum cleaner. Prepare soapy water in a bucket and wash off the dirt with a cloth or sponge. Finally, rinse the remaining dust with clean water.