Want to Differentiate from Your Competitors? Try Unconventional Disinfection and Antibacterial Soaps
To be different from your competition is one of the basic prerequisites of every business – whether it is a restaurant, a hotel or a shop. Other than the long list of inconveniences, the coronavirus pandemic has brought along at least one opportunity in this field.
It is a common saying that every cloud has a silver lining. When it comes to the need of businesses to have significantly larger supplies of disinfection and antibacterial materials, we can already spot a new trend – to catch the customer's attention with the type, fragrance and dosing of the hand disinfection. What are the different options to differentiate from the competition in this area?
With Fragrance or Pure?
The primary decision to make is whether you focus on efficiency and simplicity or whether you are ready for a small experimentation. In the first case, a traditional pure disinfection without fragrance should be enough. However, if you choose the more experimental path, there are various options to choose from.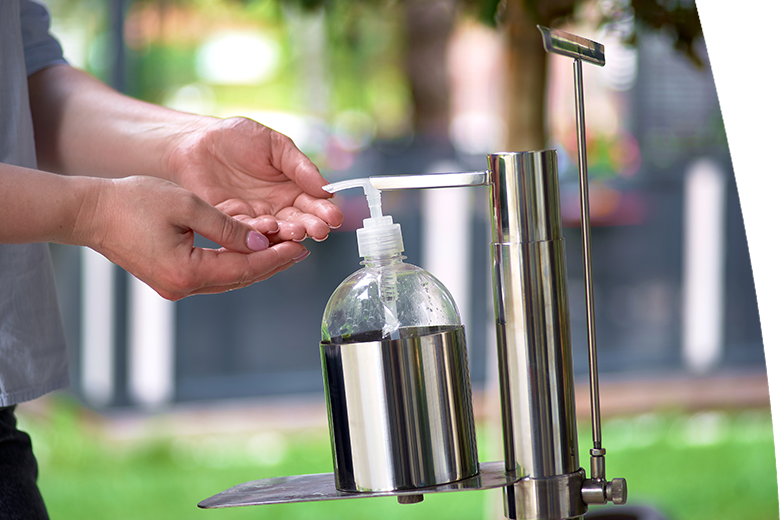 The fragrance of your disinfection can be in line with the type of product you produce. There are already wineries offering their customers a hand sanitizer with the fragrance of wine, just like there are flower shops welcoming their customers with a sanitizer with a sweet smell of flowers. Even if the type of your business does not allow you to try a similar step, there is still a wide range of different fragrances that can help you in distinguishing from your competition.
What Type of Container?
In this case, an important feature is not only the content but also the form – the container you offer the customers your disinfection or soap in. Together with untraditional options like various sanitizers in bottles, design or hanging dispensers or even original capsule sanitizers, there are also solutions for businesses that focus on other values – for example their sustainability.
That is why in the SHP Group you can find a whole range of ecological Eco Choice dispensers including dispensers for liquid soap and disinfection. In your efforts to become a more sustainable business you can also use a 5 litre package of liquid soap or disinfection which will help in reducing your use of plastic and package materials.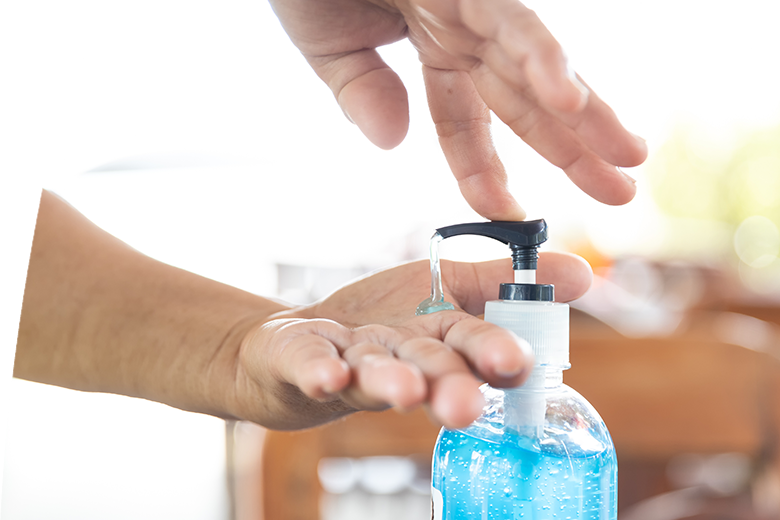 SHP Group also offers solutions for managers that decide to focus primary on efficiency when choosing the right disinfectant or antibacterial soap for their business. That is also why you can find 5 litre packages of liquid disinfection without fragrance as well as antibacterial liquid soap with cream fragrance in our offer. And even if you decide to focus on originality, our offer has got you covered – with a brand new gel disinfection with fragrance.