Where to Install the Toilet Paper Dispenser? A Rather Simple Question with More than One Interesting Answer
On the right or left side and so that anyone can reach it – that would possibly be the simple answer to the question posed in the headline. However, the fact is, there are a variety of specific tips regarding the placing of a toilet paper dispenser which come handy when you decide to install them in your office toilets.
Although the first thing that comes to our mind when placing the toilet paper dispenser on the wall is most likely the user comfort, other factors have to be taken into consideration as well. These are, for example, safety (we don't want anyone to hurt themselves when reaching for the toilet paper) or hygiene (impractical placing = more irritated employees whose comfort at the toilet was affected = more mess around the toilet).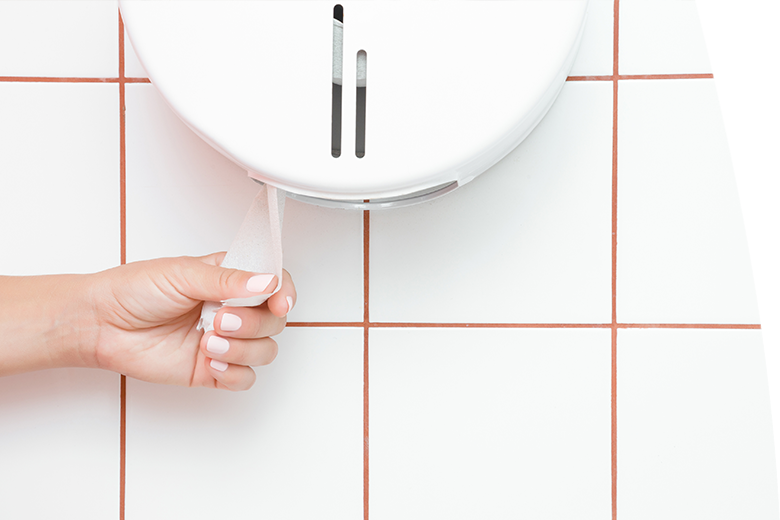 If we come back to the topic of comfort which is the primary concern for the majority of us, you may be surprised there are specific researches in this area. According to one of them, done by American National Kitchen and Bath Association, the toilet paper should be installed approximately 66 centimetres (26 inches) above the floor. This is the ideal height for anyone to reach the paper – the taller ones as well as the smaller ones. This is also high enough to stop the paper from touching the floor in case it was accidentally unwound.
Regarding the horizontal distance, the ideal distance from the toilet is approximately 25 centimetres (10 inches) – either from the side or from the very front of the toilet bowl. Such placement will again make every attempt to reach for the toilet paper both practical and hygienic.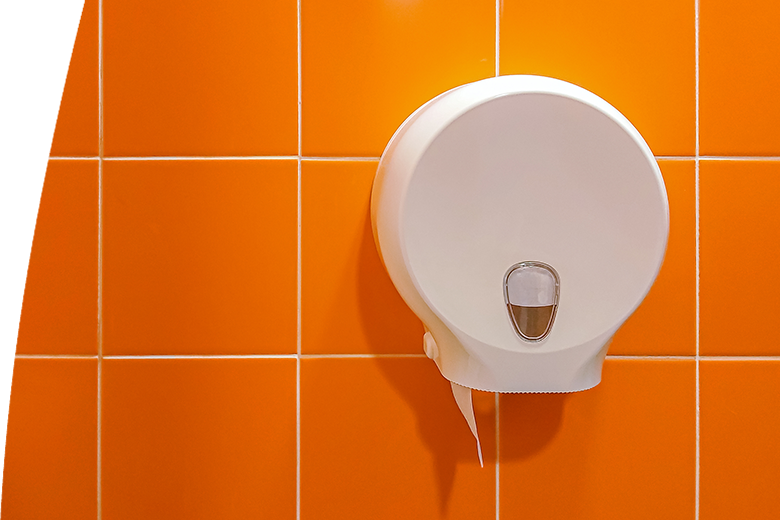 Among other practical tips which are useful to mention when speaking about the placing of toilet paper dispensers are the use of a spirit level (so that the dispenser is placed in line) and a pencil (so that your efforts during planning are also reflected in the reality). It goes without saying that the subconsciousness of your employees will appreciate the fact dispensers in individual toilets are at the same place and they do not have to get used to their different placement everytime they visit a different toilet.
Other than with such tips, in SHP Group we are also able to help you with the most important aspect of this process – with the supply of dispensers (either the classic, automatic, eco or even the so-called twin dispensers able to contain two toilet rolls) and the toilet paper as such in various types and packages. If you come across any trouble finding the best dispenser, our Solution Finder tool may come handy as well. It can recommend the best product for you, so that the effort you put into installing your dispensers ends in success.