March 18 Is the Global Recycling Day. How to Become a Part of It Along with Your Company?
In the middle of March, the Global Recycling Day will take place for the fourth time. Annually, it poses a great opportunity to think about the sustainability of our approach towards the environment. Such opportunity makes even bigger sense if our own position influences the behaviour of people around us. What is the most effective way to approach the topic of recycling from the position of a company manager?
After several years and decades, it finally looks as if a consensus was reached by the society on one topic – that it is about time to behave more responsibly towards our environment. One of the most logical ways to do so which became quite common in recent years is recycling. Cities and states have developed a whole infrastructure around it and recycling was also adopted by many households which exchanged their single bin for several – recycling – ones. How can such social responsibility on a small scale be transformed into the work environment?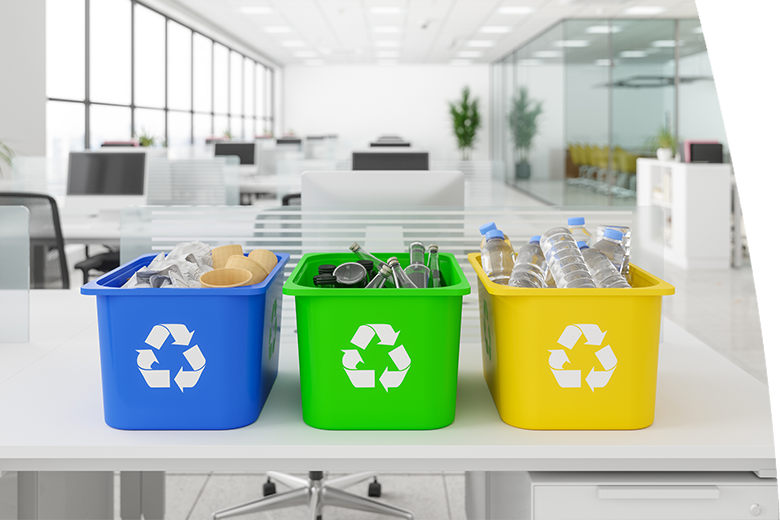 The very first step – which does not differ from the one we know from our households – is a securing of recycling bins. These should primarily be placed in common spaces such as kitchens and dining-rooms but should also ideally be placed in every office – in other words, in every place which was not that long ago dominated by an abandoned single bin with a black sack used for all types of trash.
Whether you decide to use a couple of bins standing next to each other or some of the more modern variants of bins with dedicated parts for various types of trash, is completely up to you. The important thing is to provide your employees with the opportunity to recycle at least the basic types of trash – plastic, paper and glass. An additional option is a bin (or even an interior or outdoor composter) for degradable trash such as fruit, vegetables and plants.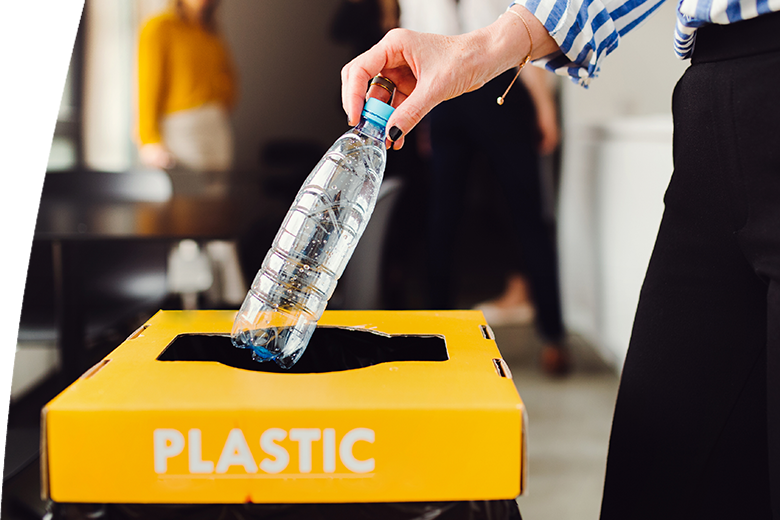 An even better and more constructive way to join the idea of the Global Recycling Day is to think ahead and systematically reduce the waste from products which later need to be recycled. Such products are mainly paper towels and toilet paper with their consumption reaching enormous amounts in a company with dozens or even hundreds of employees. The most effective solution which would help both nature and your wallet are automatic dispensers which significantly reduce the consumption and waste in your company.
A similarly constructive option which alleviates both the environment and the company's budget is a change in the way the hygienic products are supplied. Instead of an occasional and impulsive ordering it is more effective to supply the company with larger, so-called jumbo packages or with the help of the Solution finder application which is able to plan the consumption and need for supply for two weeks in advance.
The Global Recycling Day comes only once in a year but your company, as well as our planet, needs to be taken care of every single day of the year. SHP Group makes this much easier.