Sensory marketing in HORECA segment
Do you want to make your visitors into regulars? How to achieve the perfect welcome effect? Utilization of scents, pleasant sounds and musical underlays, LED lighting, air quality… All this influences customer decisions. Build impressions and build relationships with your place with sensory marketing.
Here's a little guide on how to turn your marketing strategy into a sensory experience:
Sight: The first impression is important
Anyone looking to book a hotel room would prefer to see it in advance. Making high-quality photos available on your website, social media accounts and other marketing materials is a must. For example, Marriott Hotels' new "Teleporter" VR glasses allow potential guests to see and "experience" the sights and sounds of destinations before booking a stay.
Research also shows that up to 90% of all sudden purchase decisions are based on product colors. Some colors have been associated with specific properties over time. For example, black with luxury and elegance, yellow is optimistic, red is exciting and increases appetite, which is not the case with blue, which rather calms and reduces appetite.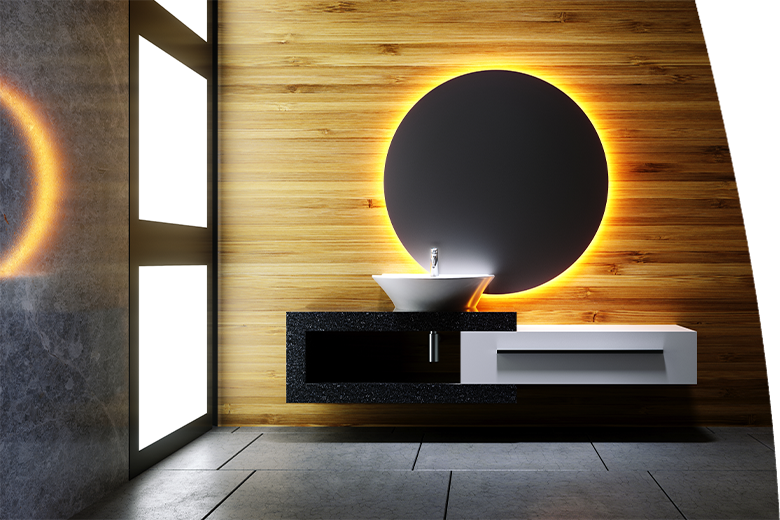 Smell: A memory you'll hold on to

Researchers believe that smell is the sense most strongly associated with emotions, with more than 75% of our feelings being created by odors. For example, the Intercontinental Hotels Group, which owns the Holiday Inn, Holiday Inn Express, and Hotel Indigo, has identified a brand-specific fragrance that suits different target markets.

What scents work? Fragrance researchers say the aromas of lavender, basil, cinnamon, and citrus are relaxing, while peppermint, thyme, and rosemary are invigorating. Ginger, cardamom, licorice, and chocolate evoke romantic feelings. The rose promotes a positive mood and a feeling of happiness. Don't just focus on the scents as you enter. Apply significant scents to wellness areas, lounges, or corridors, which are often unused spaces.

Hearing: The right undertone
There are plenty of options. From a live band to streaming platforms music such as Spotify. The difference is in the type of commercial license that allows you to play music in your operation, or you can always use the radio. Keep in mind, however, that if you play music on the radio, your customers are exposed to moderator chat blocks and commercials, which hardly ever helps the atmosphere. The solution is the hotel's own in-store radio, which corresponds to the atmosphere of the hotel or wellness center and provides a special music mix. Pleasant melodies without disturbing elements calm the guests and help to relieve their accumulated stress. The music also acts as an intimate backdrop - in the reception area, you will support the discretion of the dialogue between the guest and the staff.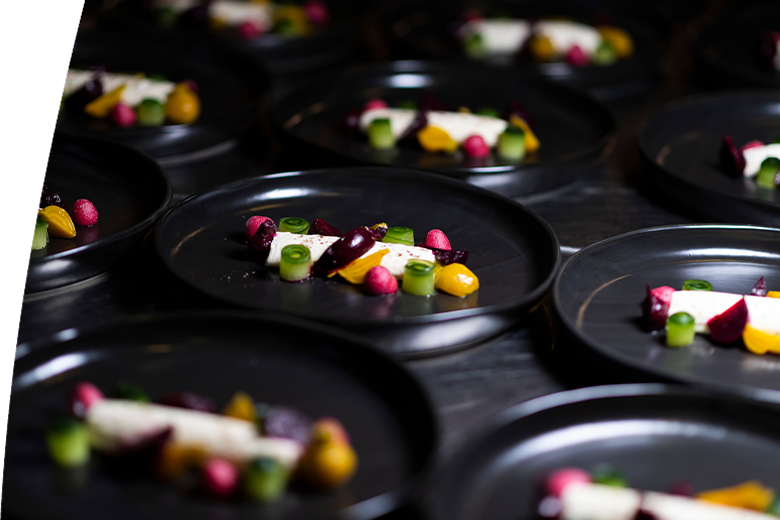 Touch: It's all in your hands
Textures, fabrics, and materials are a unique opportunity to convey to customers a feeling of luxury or comfort on site. Thanks to technology, the alternative to offering a sensory experience through touch in your restaurant is to move your traditional menu into a digital form, which allows guests to interact with photos, descriptions, and other details of your products.
Taste: Let them taste the feeling
We all like to indulge and food is definitely one of the most pleasant things in life. Nothing new for over 25 years, DoubleTree by Hilton hotels have been welcoming guests with a hot chocolate cake at check-in. Today, the famous cookie has its own website.
Don't forget to subscribe to our newsletter so that you can also receive additional tips and advice from various areas of the business environment.