What is the best way to clean hotel rooms?
There's no dispute that cleanliness is becoming more and more important factor when it comes to hotel visitors' decision-making. So what is exactly the best way to clean your rooms effectively?
From top to bottom
The first custom which to adopt as soon as possible is to clean from top to bottom. In other words, start with the top shelves followed by the tables and beds. Sweeping, mopping and vacuuming should be left to the end of the process.
The principal is simple - gravity makes the dust fall down which would double your work in case of opposite approach and you would be leaving behind filthiness that would surely not make your customers particularly happy.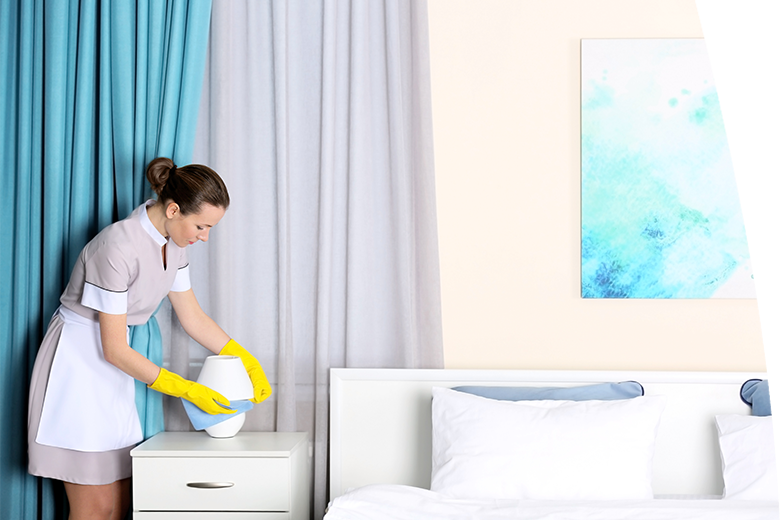 The bathroom has the top priority
It's always a good idea to choose the order in which you clean the rooms. As a general rule, it's best to start with a bathroom - customers are especially perceptive of its cleanliness so you should do it at the beginning while your perception and energy are at the highest level.
Secondly, it's key to empty the bin. And we're not talking only about the contents of the bin but also about the odor caused by what was in it. You can clean the room like it has never been cleaned before but even the smallest of smells can ruin the customers' impression of their stay at the hotel.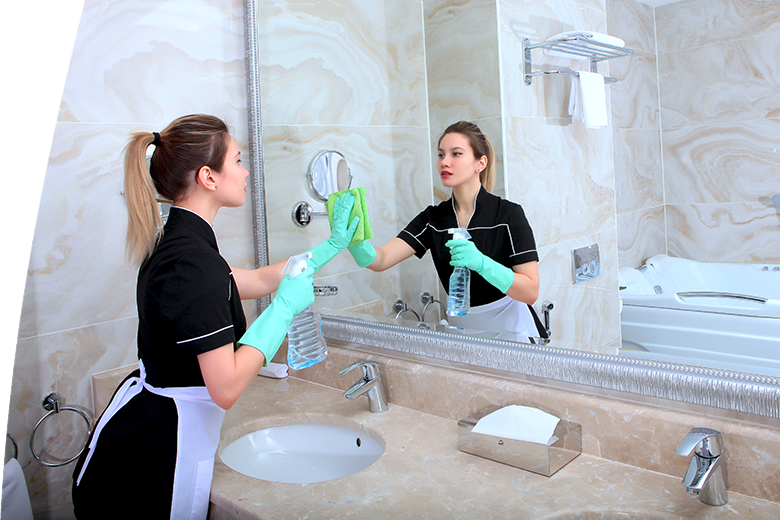 See through the eyes of customers
Our last bit of advice is already kind of a part of the previous points - you should always look at the tidiness through the perspective of a customer who expects his room to be clean during his stay. In this case, you can take the customer's perspective quite literally and look at the room from the places your visitor would.
Person accommodated in the room perceives it, more often than not, from the bed, lying down. And that's a whole new perspective from which you notice a web in the top corner or a smudge on the ceiling rather than some dust behind the bed. That's why you would do yourself a favor to put yourself in the shoes of your customers and notice even the places you would've otherwise skimmed over.
You shouldn't forget even the little things that greatly improve the customers' perception of the room. These can be, amongst others, creatively folded towels, a little piece of sweet on the pillow, free tea or coffee beside the kettle, or comfy slippers. The final experience is often made of these unconsciously perceived details and many of them are in your hands right when you clean the room.